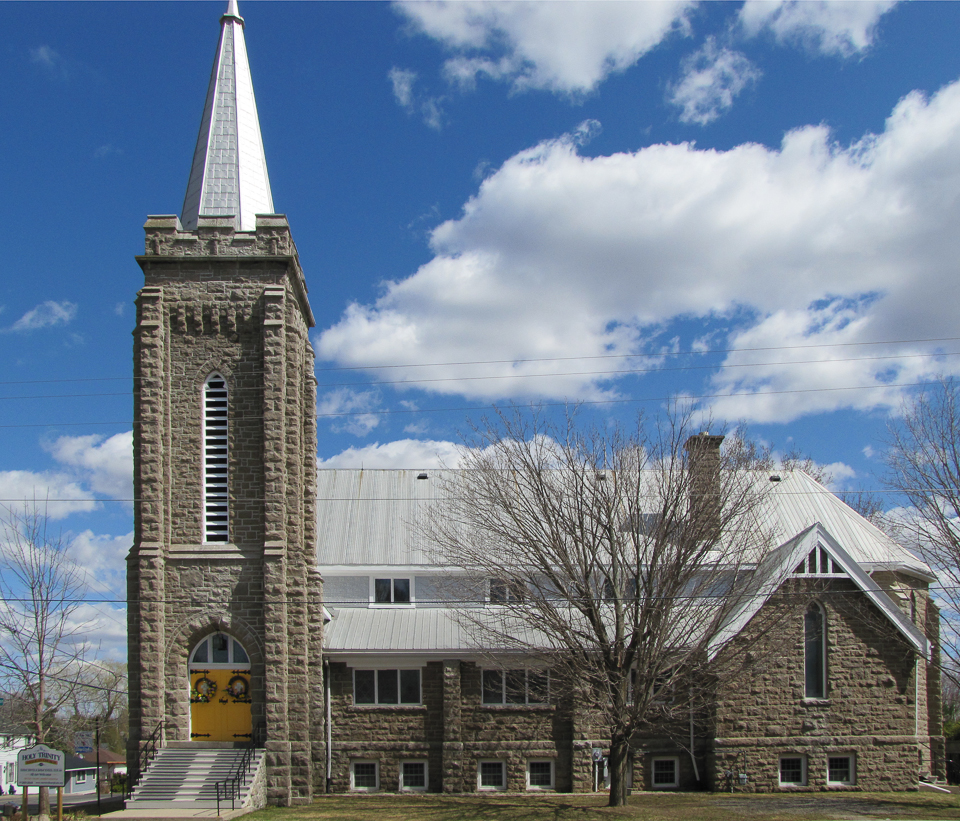 On Sunday October 15, 2017 Holy Trinity partnered with Merrickville's Jazz Fest by hosting a jazz worship service.  This was a great opportunity to join with our local community in celebrating the gift of music.  We sang, we listened, we clapped, and some even danced.  The Spirit was truly present as the music opened the door into the heavenly realm.  We were blessed with the talent of the Ottawa group "Evensong Ensemble", led by Peter Woods and James McGowan.  The beginning of a great Holy Trinity tradition?
Evensong Ensemble
Peter Woods – Saxophone
James McGowan – Piano/Keyboard
Leah Cogan – Vocals
JP Lapensee – Bass
Jamie Holmes – Drums
Evensong Ensemble was formed in Ottawa, Canada in 2016, first as a quartet and then as a quintet. The quintet bridges the gap between the spontaneous and uplifting power found in the contemporary concert experience and jazz-pop-gospel styles and the progressive theology in the congregations of United Church of Canada.
The music is interspersed by short, inclusive and progressive reflections that engage with an audience wherever we are on our spiritual journeys. "Open Heart, Open Mind" places the emphasis on the power of music, love, and community to empower us to overcome our challenges. Designed to be engaging, inclusive, and spiritually focused, the program consists of a mix of popular music styles, secular and sacred, as well as more recently composed music, all with a jazz spirit and spontaneity.
Peter Woods, the minister at MacKay United Church, says the quartet wants to use music from everywhere to awaken people's spiritual side and connect with others. He has recording credits in jazz, blues and rock'n'roll. He says the group is "looking for songs and melodies that lift us." Cogan is an actor as well as a singer, while McGowan is a professor at Carleton and director of music at Trinity United Church. Holmes plays drums for a variety of Ottawa bands, has been nominated for a JUNO award, and has played all over North America, Europe and Australia.
Website: Evensong Ensemble